Facebook, Instagram, LinkedIn & PPC
Social Media and Google Ads
"But I don't have time for Facebook updates…"
Promoting your business on social media is crucial and you need to be updating your content regularly as people increasingly look to social media for additional "social proof" they need to make a purchase decision. The more you show your potential customers that you are ready to engage with them on social media, the more trust you build which directly impacts how likely they are to buy from you. Essentially if you are not utlizing social media then you are likely missing out on profitable opportunities.
We can tailor a social media campaign to suit your budget.
Engage your customersSocial Media Marketing
Being active on social media is crucial for improving your SEO and increase your brand awareness. Google applies significant weight to social media signals which means better organic search results if you are updating your social media accounts regularly.  
Social networks are a great opportunity to build brand loyalty, and develop a relationship with your target audience, and are a great platform for re-targeting ads; so there's no reason you shouldn't be actively engaged.
We can devise a social media marketing strategy based on your budget and requirements to include:
Design and setup custom Facebook, Twitter, Pinterest, LinkedIn and Youtube pages.
Add social media buttons to your website so "Likes" and "+" can be attained
Generate Facebook Likes and Shares, Twitter Followers and Re-tweets, Youtube views and more.
SEO your social media pages to rank on the first page of Google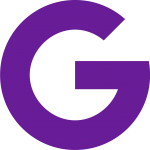 PPC and Search Engine MarketingGoogle Ads
The Complexities of AdWords
Google ad campaigns can be quite complex so it is advisable and advantageous to have a professional run your campaign. Google rewards successful campaigns with a cheaper cost per click – with some people paying more than 4 times the cost for the same keyword. So it is best to engage a professional with a thorough understanding of the platform to maximise your ROI, otherwise you might be spending large sums of money on ads which have little or no effect on your business. 
Adwords considerations:
Set a budget
Thoroughly research relevant keywords for opportunities
Calculate your estimated cost per click
Research your competitors keywords
Define your unique selling proposition and a great offer
Write a compelling ad
Create a dedicated landing page that converts
Test and review
Are you ready to level up your online presence?